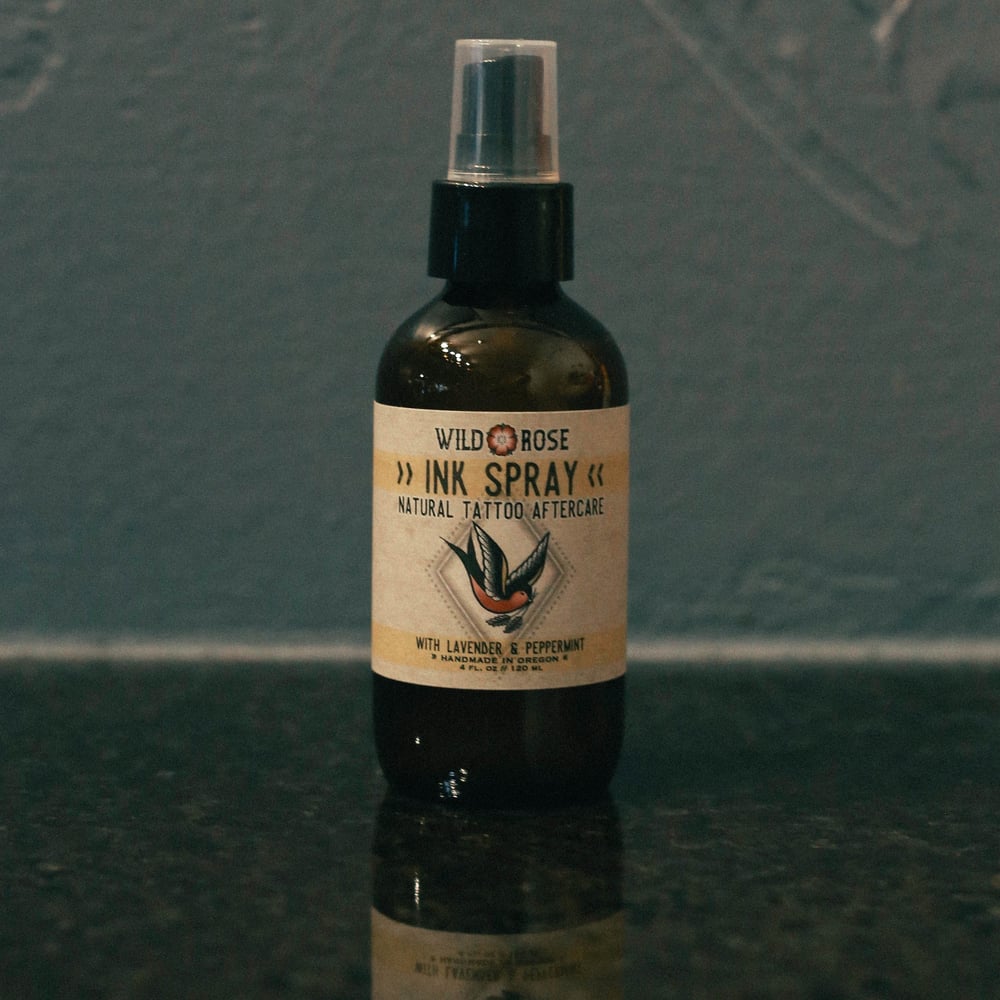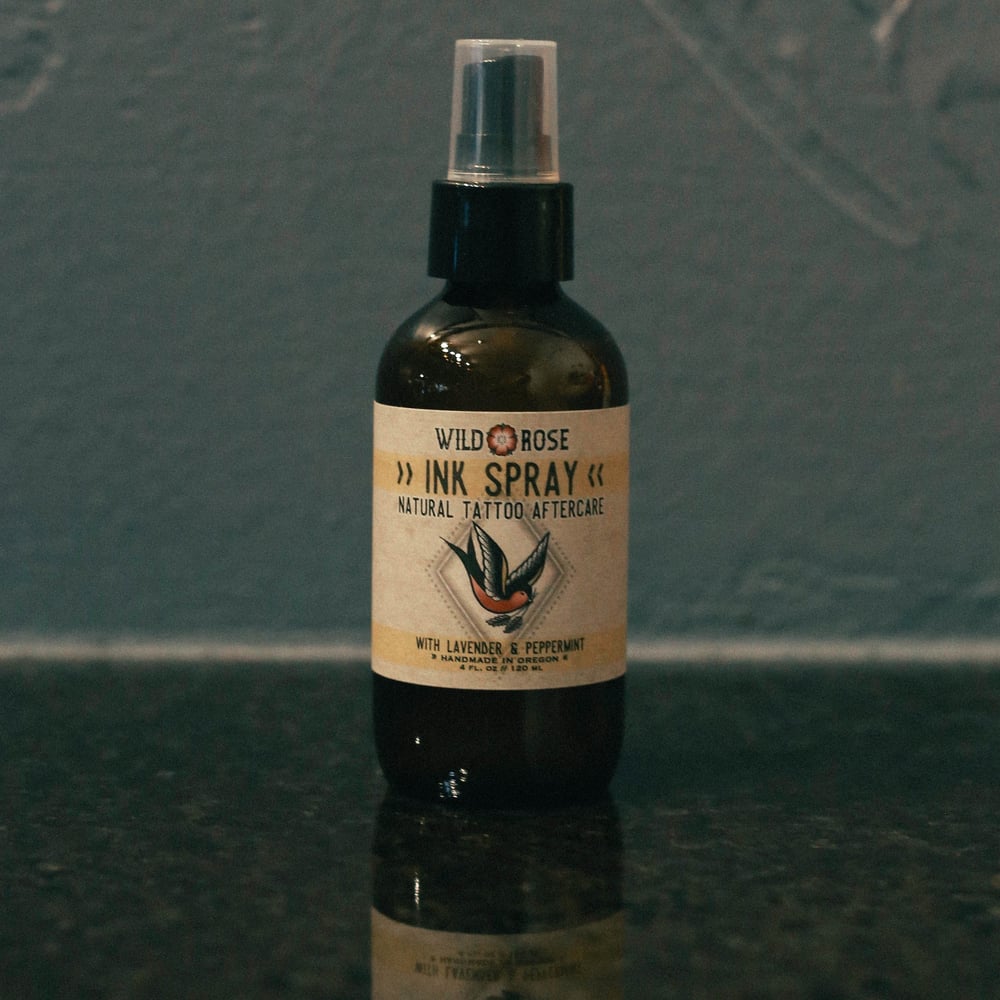 Wild Rose Ink Spray
$20.00
Ink Spray
Natural Tattoo Aftercare
120ml // 4 oz
This simple spray relieves discomfort associated with healing tattoos and other skin abrasions. Use as needed throughout the healing process. This spray soothes skin without clogging pores. Ink Spray comes in a 4oz Amber Glass bottle with atomizer. Shake well before use!
A base of witch hazel and calendula extract act as a gentle astringent. Essential Oils of Lavender, Peppermint, Helichrysum and German Chamomile relieve discomfort and promote healing.
Ingredients: hamamelis virginiana distillate* (witch hazel, water, alcohol), calendula officinalis extract*, essential oils of lavandula officinalis (lavender)* and mentha piperita (peppermint)* matricaria recutita (german chamomile)* and helichrysum italicum*
*organic ingredient
For external use only. Avoid contact with eyes. Keep out of reach of children. Discontinue use if irritation occurs.
wildroseherbs.com